1. How does Anytrans work?
Anytrans is a new mSpy partner application that allows you to monitor an iPhone or an iPad with the help of your computer using Wi-Fi. Whenever the iPhone is connected to the same Wi-Fi hotspot as your computer the iPhone sends text messages, phone calls, and other information to your computer. More details here.
2. What information can I monitor with Anytrans?
Whatsapp messages
Text Messages
Call logs
Photos
Videos
Contact list
Notes
LINE
Viber
Browser history
Reminders
Calendar
3. How many devices can I monitor?
You can monitor as many devices as you want. Just connect another iPhone or iPad via the USB cable and repeat the installation steps 3 - 13.
4. Where do I see the information from the monitored device?
Currently, the information is available only in the desktop Anytrans app. We are developing a solution that will allow you to see the information on your mobile device in a web interface or an app.
Check these articles on where to view the information if your computer is running on:
- Windows
- macOS
5. Where do I see WhatsApp / LINE / Viber messages?
Go to "Social Messages Manager" > "Backup History" to view the WhatsApp, LINE, and Viber messages.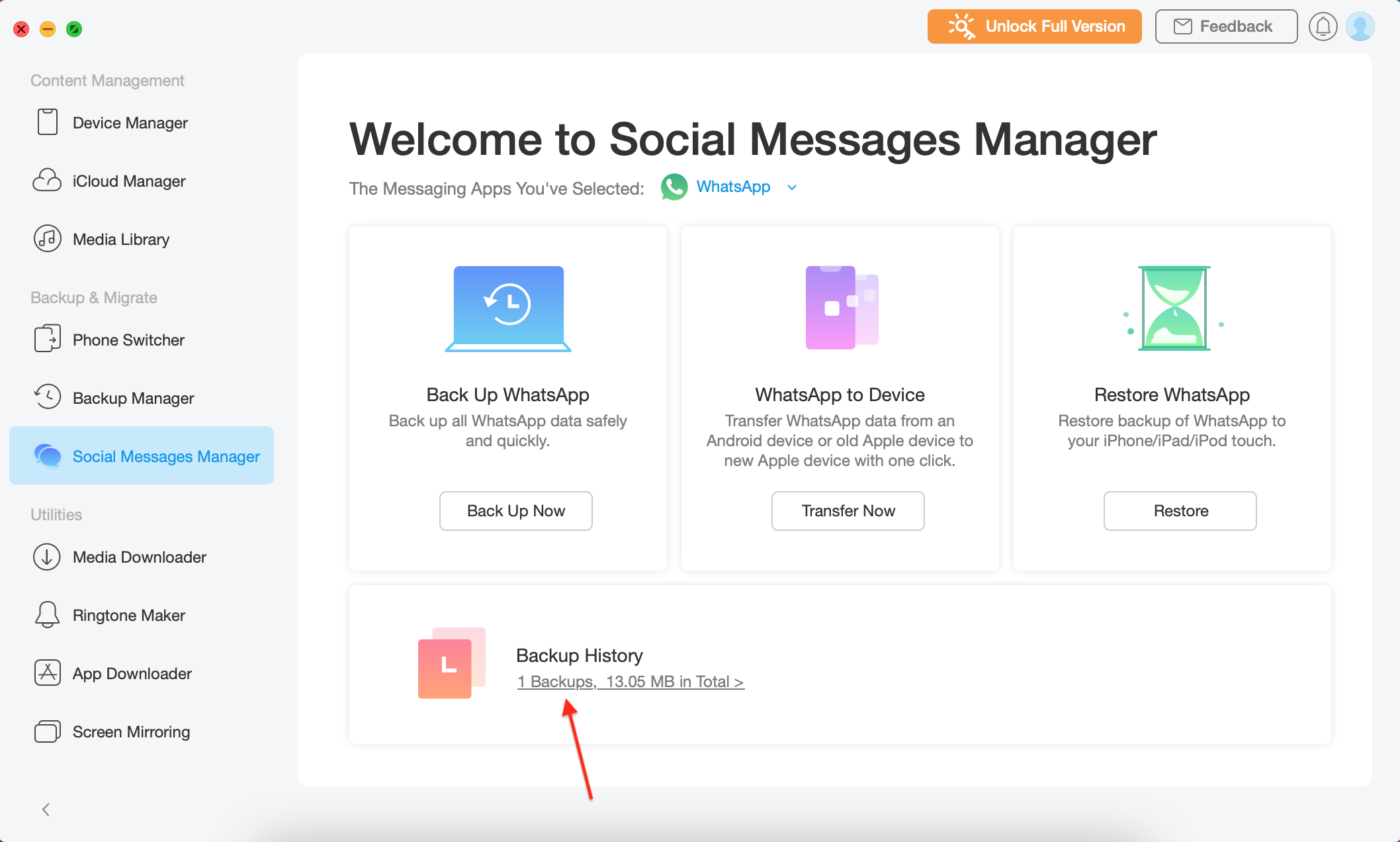 Note that chats from messengers cannot be backed up via Wi-Fi. To get the messages connect your kid's iPhone to your computer > go to "Social Messages Manager" > tap "Back Up Now".
6. Can I monitor deleted messages?
If the message was deleted before Anytrans did the backup, it would not be included in the backup. Hence, you will not be able to recover the message. However, Anytrans synchronizes the info frequently, so the change of capturing the deleted messages is rather high.
7. Why don't I see any information in my mSpy account?
Due to recent Apple security updates, the only way to monitor an iPhone is to use the Anytrans desktop app. We are expecting to start transferring the information from the app to the web mSpy account soon.
8. How do I manually request the new information?
MacOS
There is no way to request the new information manually. Once installed, Anytrans synchronizes an iPhone when your computer and the iPhone are connected to the same Wi-Fi hotspot.
However, if you want to get new WhatsApp, LINE, or Viber messages, you need to connect your kid's phone to your computer. Once connected, go to "Social Messages Manager" > tap "Back Up Now". Then tap "Backup History" to view the messages.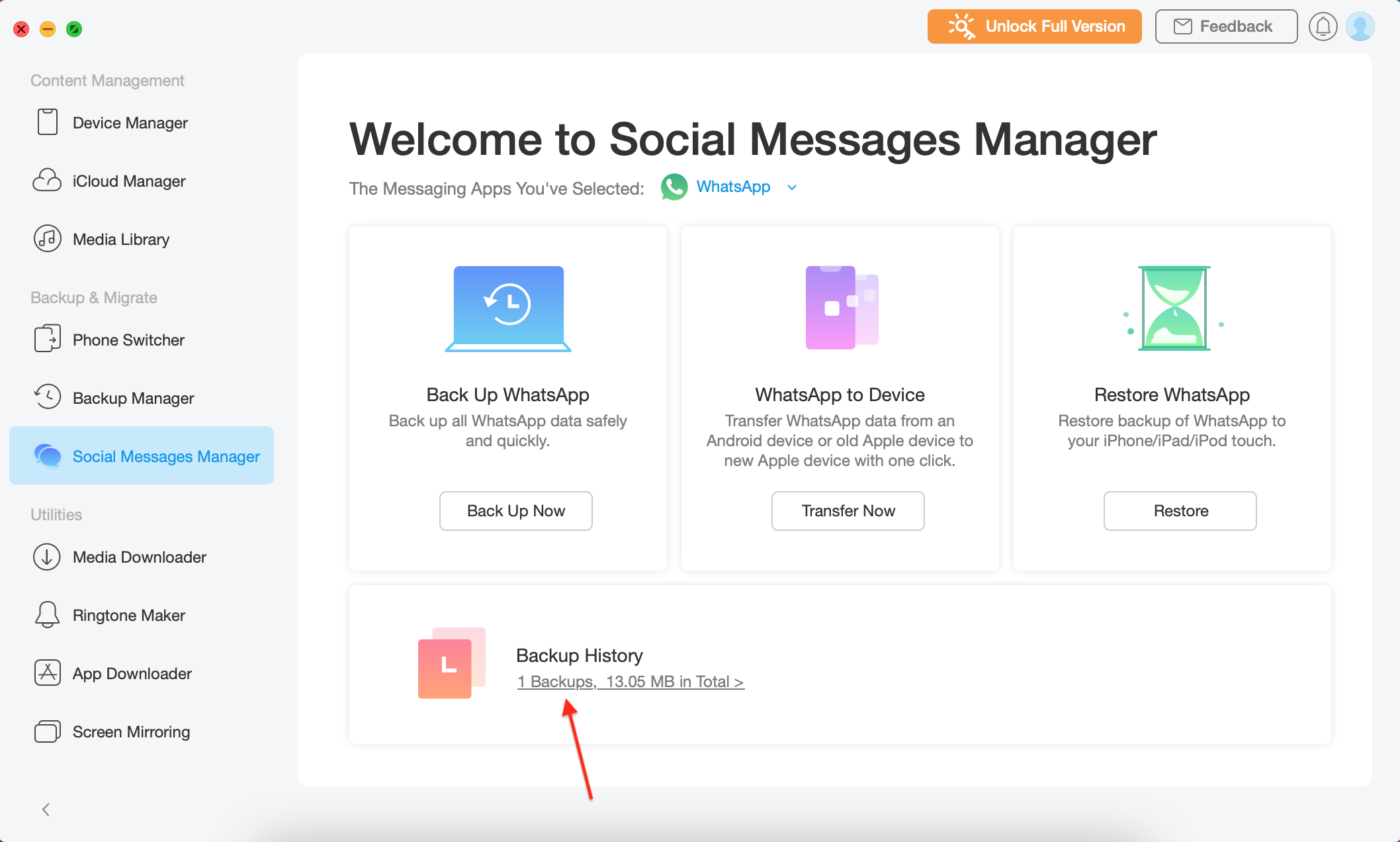 Windows
9. Can I install Anytrans on another computer?
To install Anytrans on another computer you will need to buy an additional mSpy subscription. Contact Sales in Live Chat, they will provide you with the discount.
10. What is "iCloud manager"?
You can see the "iCloud manager" in the interface of the Anytrans app. The "iCloud manager" allows you to get the monitored device's data using Apple ID and password. Keep in mind, that the notification will be sent to the monitored device if you use this method. Your kid will also receive an email from Apple stating that someone logged into their iCloud account. We recommend you to use syncing over Wi-Fi instead of iCloud monitoring as described here.
11. What if my kid resets the iPhone to factory settings?
Unfortunately, the monitoring will stop. In this case, you will need to get access to your kid's phone and go through the installation again.
12. How do I change the language in Anytrans?
AnyTrans supports six languages (English, Japanese, German, French, Spanish, and Arabic). You can choose the preferred language when you launch AnyTrans initially or change it through the menu.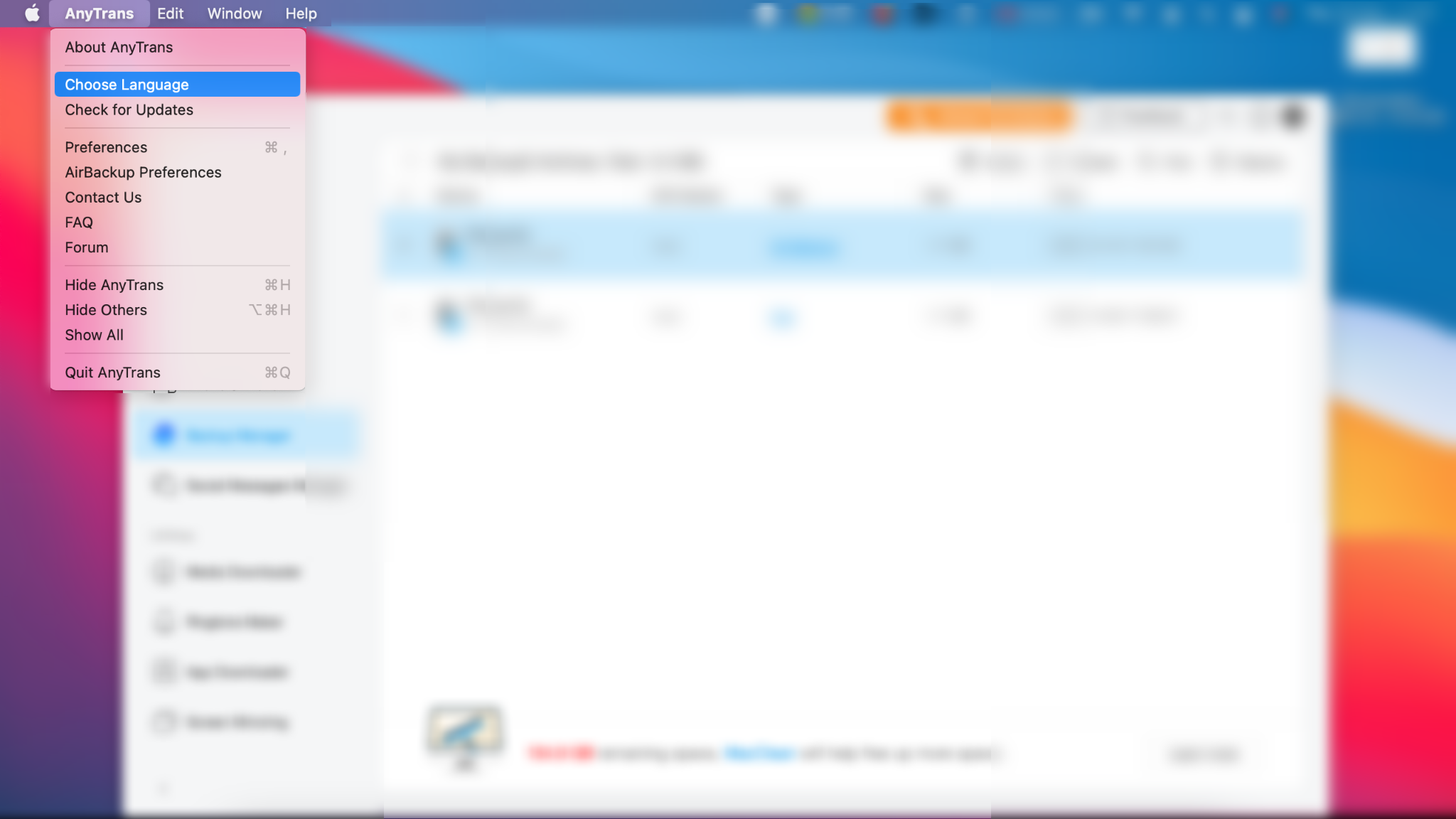 13. How do I export the data from Anytrans?
You can export all the data, including Safari History, Safari Bookmarks, Contacts, Call History, Calendar, Messages, and Notes. Please see the screenshot.