Anytrans is a new mSpy partner application that allows you to monitor an iPhone or an iPad with the help of your computer using Wi-Fi. Whenever the iPhone is connected to the same Wi-Fi hotspot as your computer the iPhone sends text messages, phone calls, and other information to your computer.
How It Works
Now the iPhone will be synchronized with your computer at least once a day. You'll be informed about it via a notification.

You can also see the backup progress if you click on the Anytrans icon in the upper corner of the screen (macOS) or in the bottom right corner of the screen (Windows).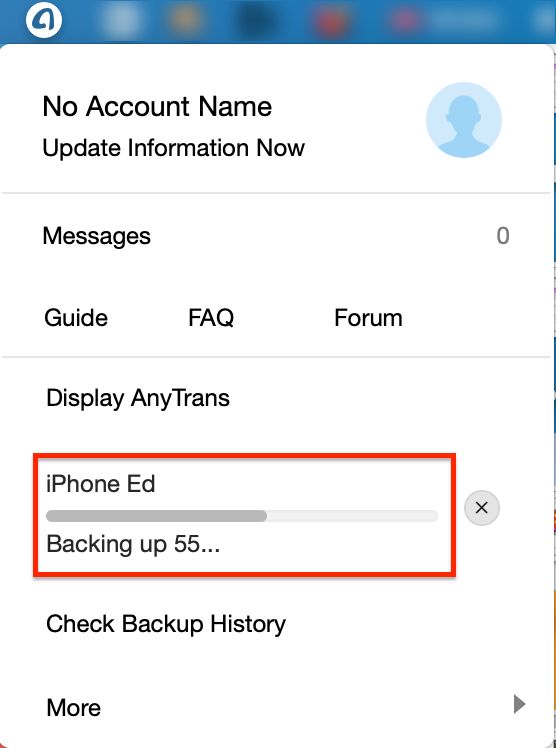 The requirements for the synchronization are:
1. Your kid's iPhone and your computer must be connected to the same Wi-Fi hotspot.
2. Your computer must be on.
3. The iPhone must be on (yet it can be locked).
4. The Anytrans app must be turned on (you may let Anytrans launch automatically, as shown on the screenshot below).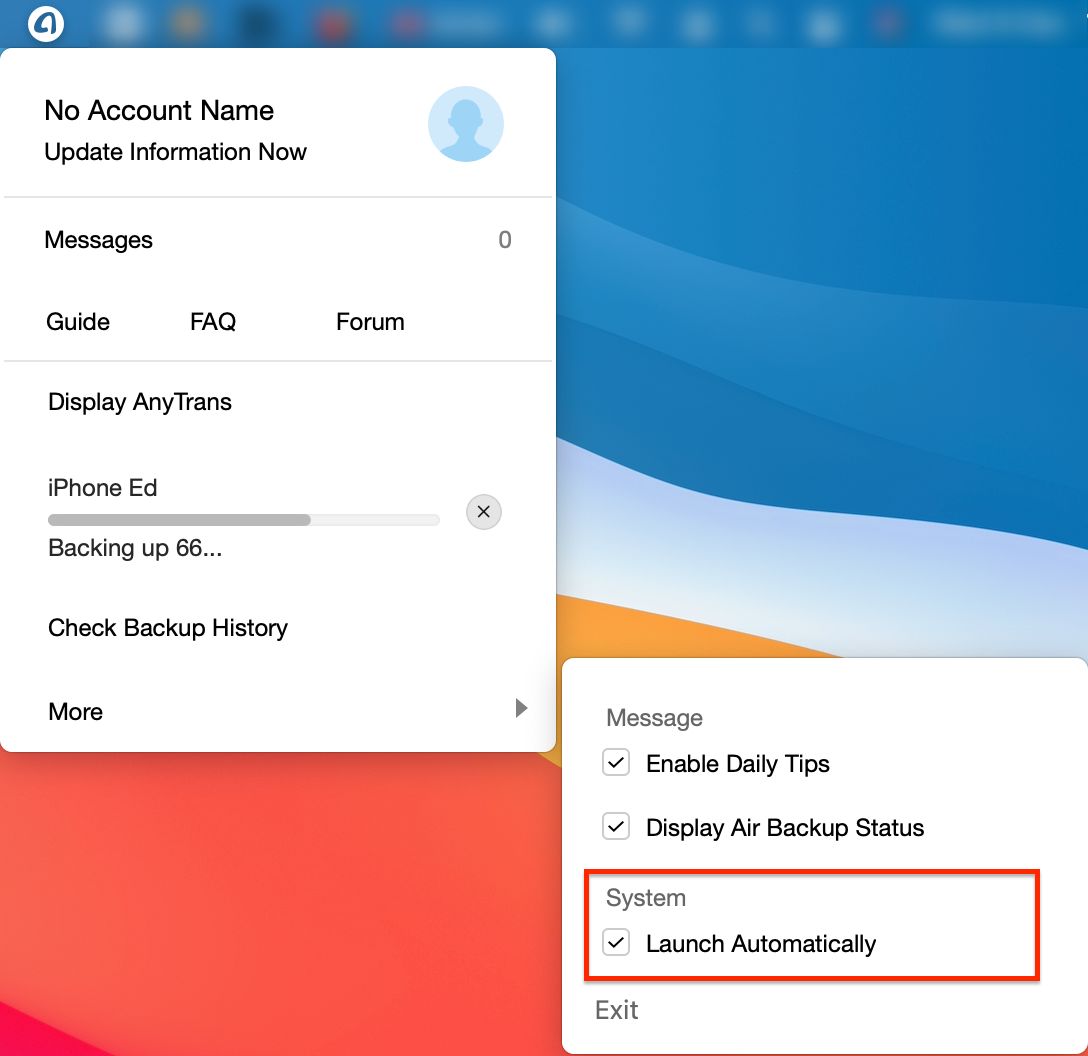 To access the information go to "Backup Manager" and tap "View". You will see the list of all the backups done both through the USB and Wi-Fi. The Wi-Fi backups are called "Air Backups". Just tap on the backup and enter the password you set during the installation.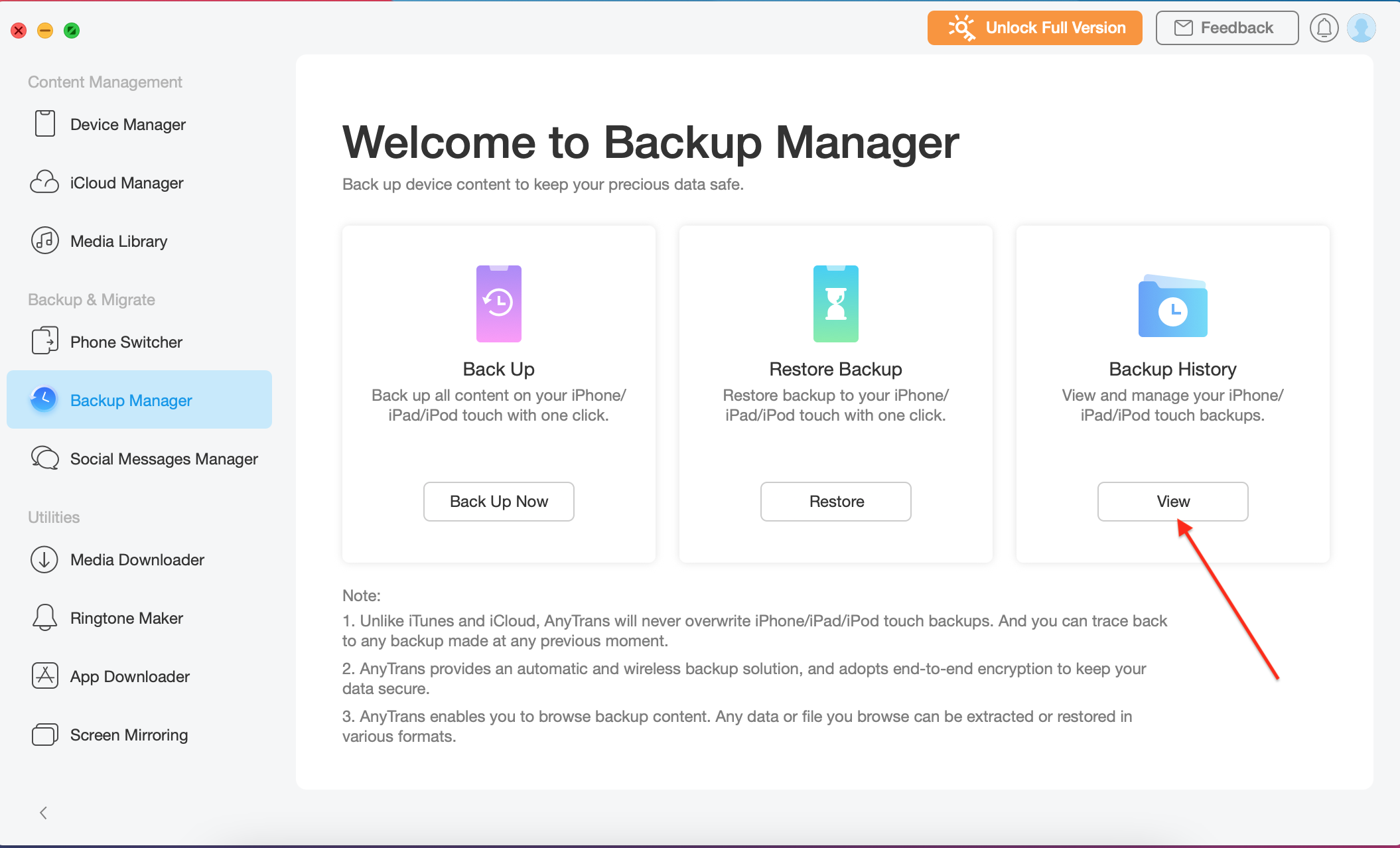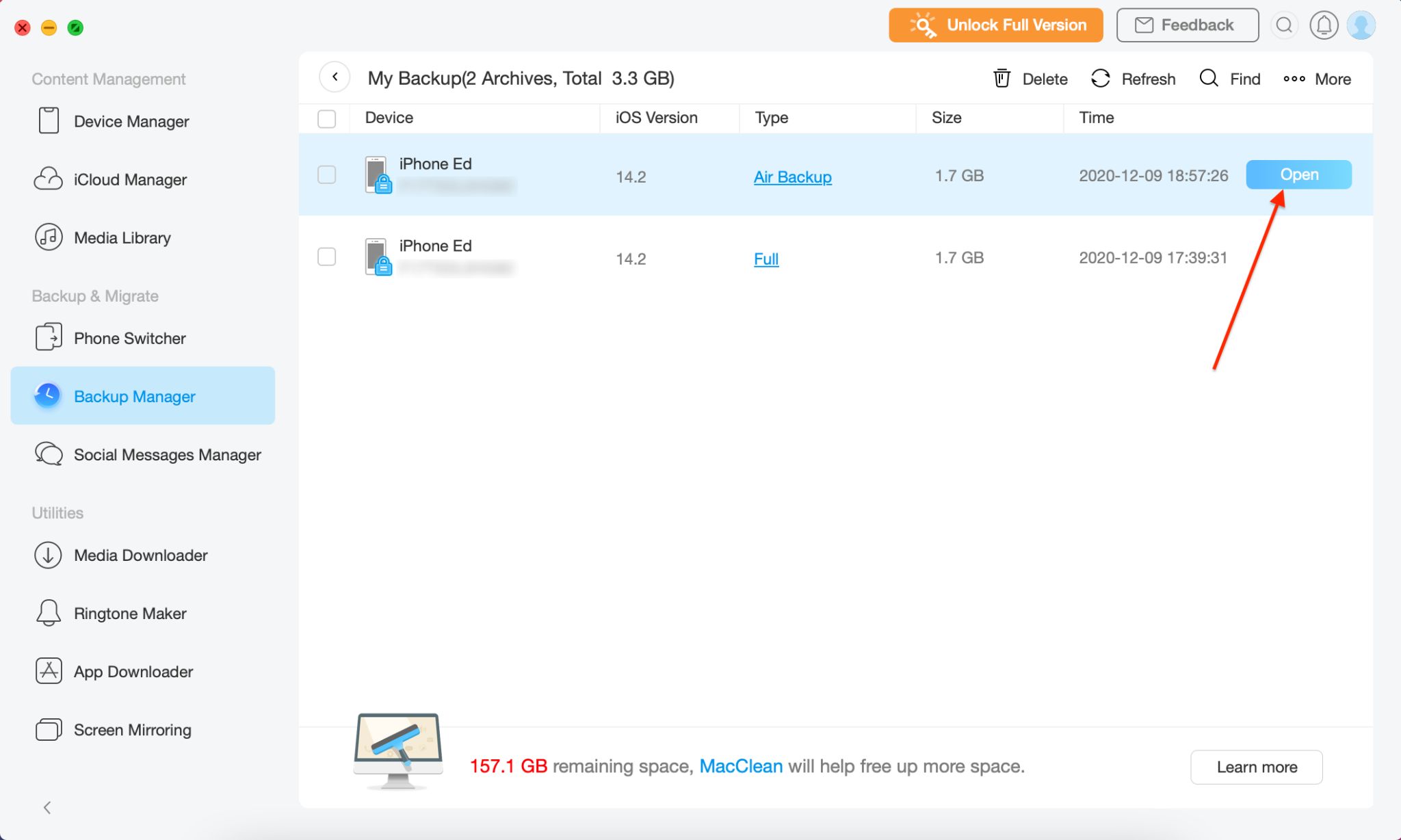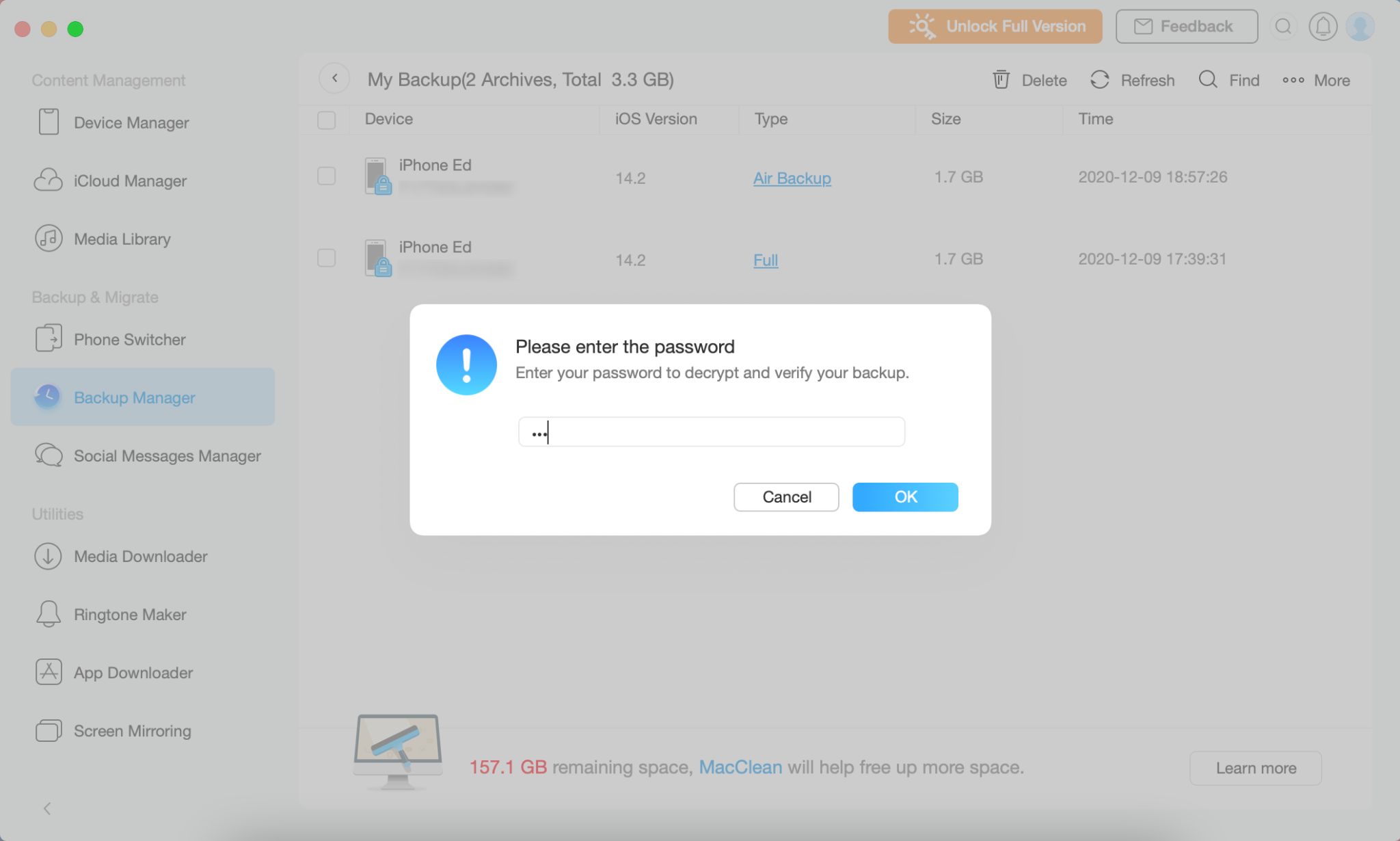 If you want to view the WhatsApp / LINE / Viber messages go to "Social Messages Manager", tap on the link under "Backup History" and open a backup.
Please note that the WhatsApp / LINE and Viber messages can be backed only via the USB cable.