In order to find the registration code:
1. Log in to your mSpy account at my.mspyonline.com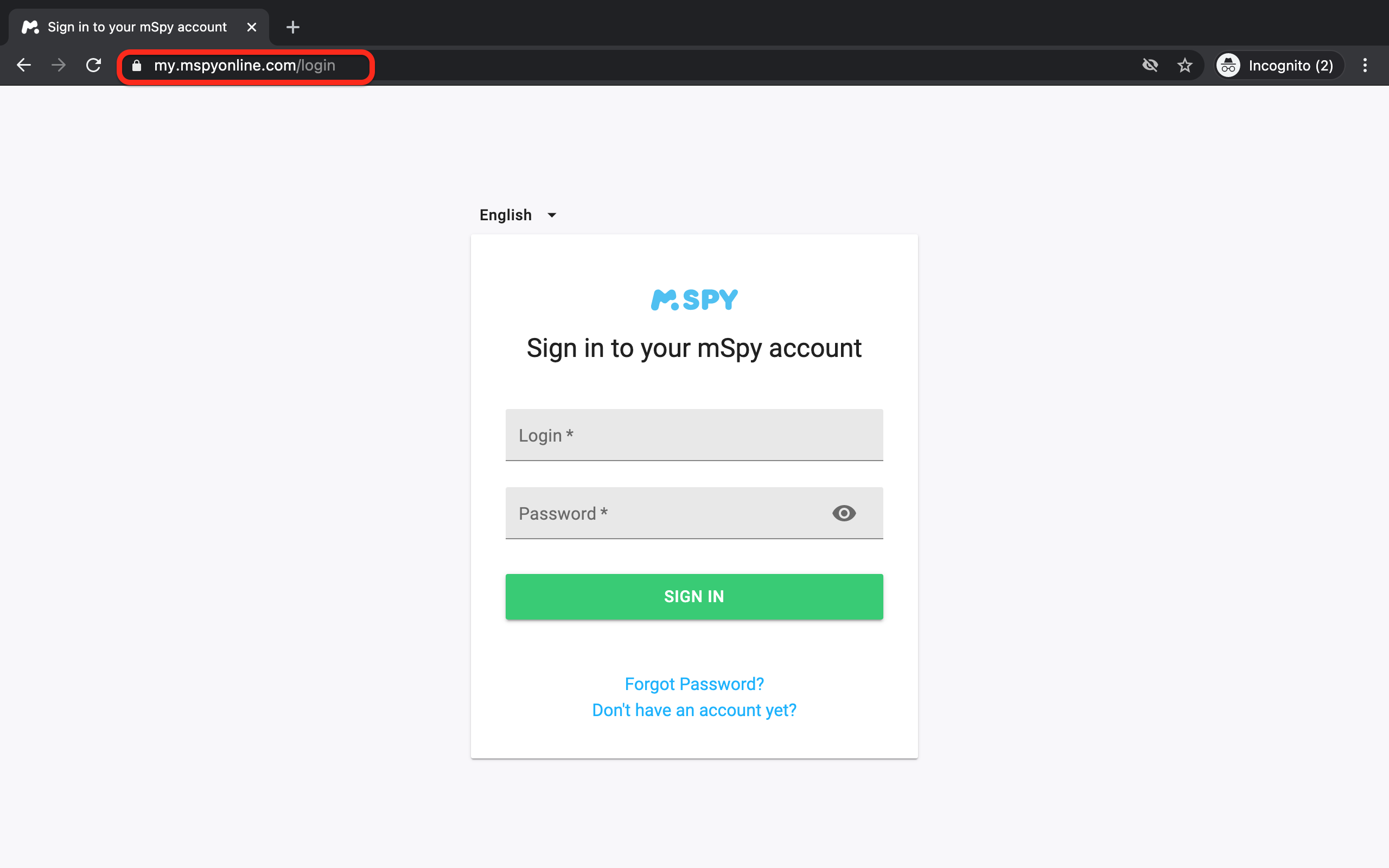 2. Tap "Get Started" > Select "Android"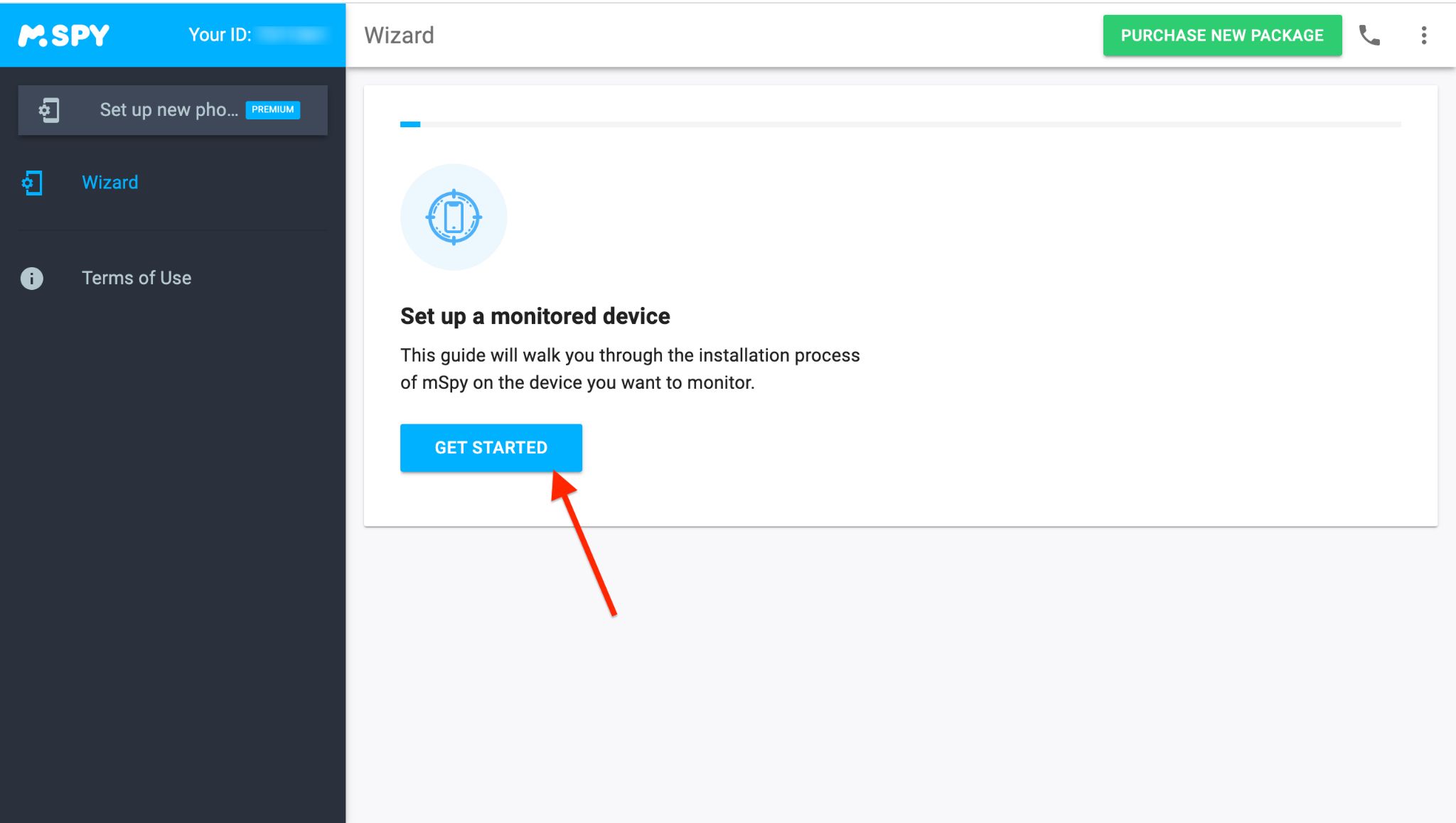 3. Keep tapping "Proceed" > "Next" until you see the "Registration Code" (the number marked in red)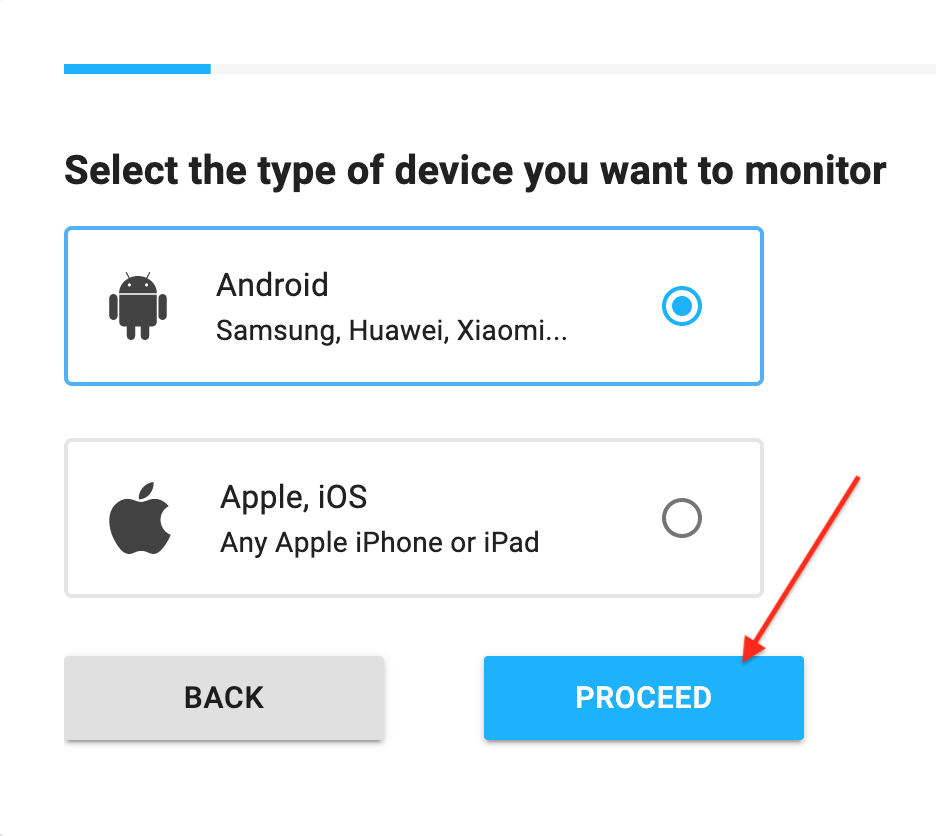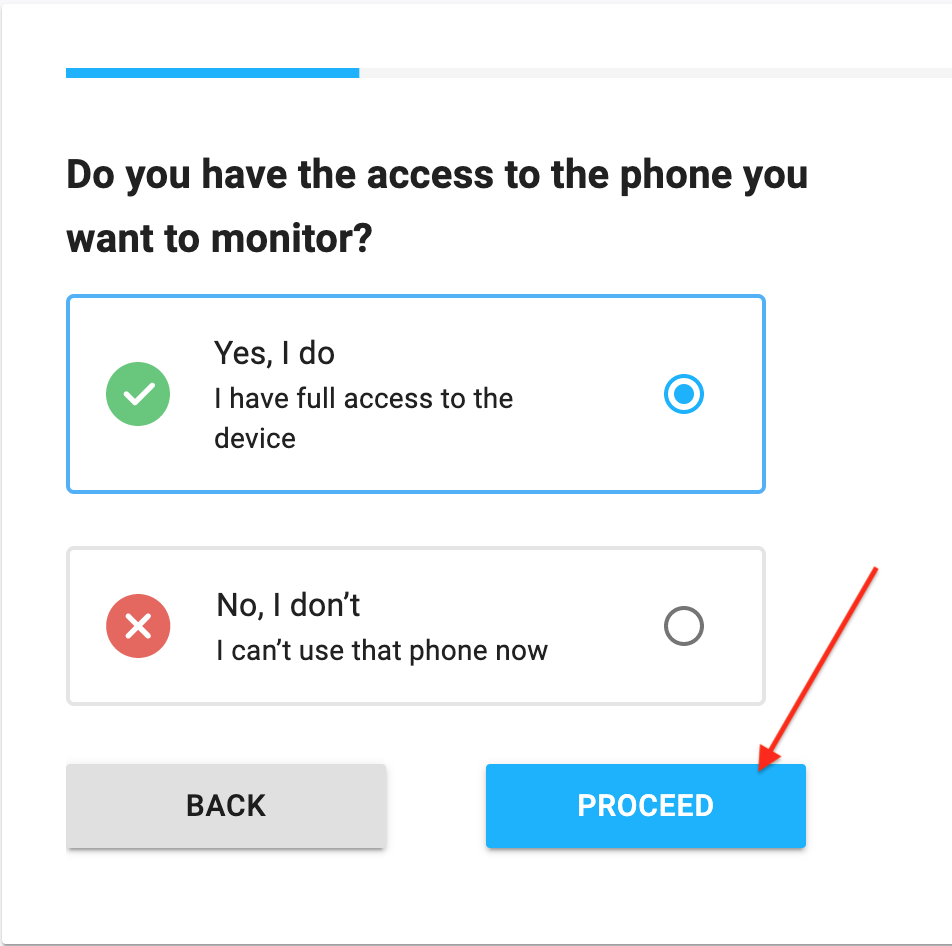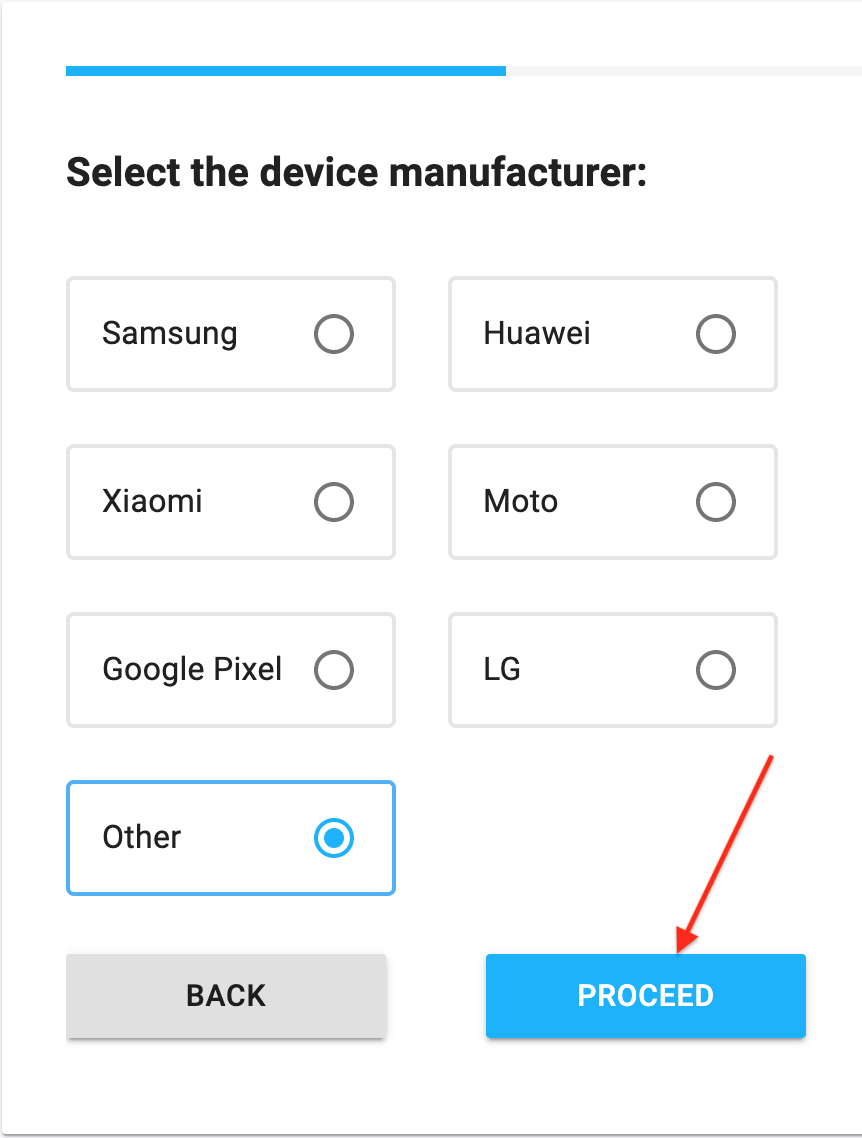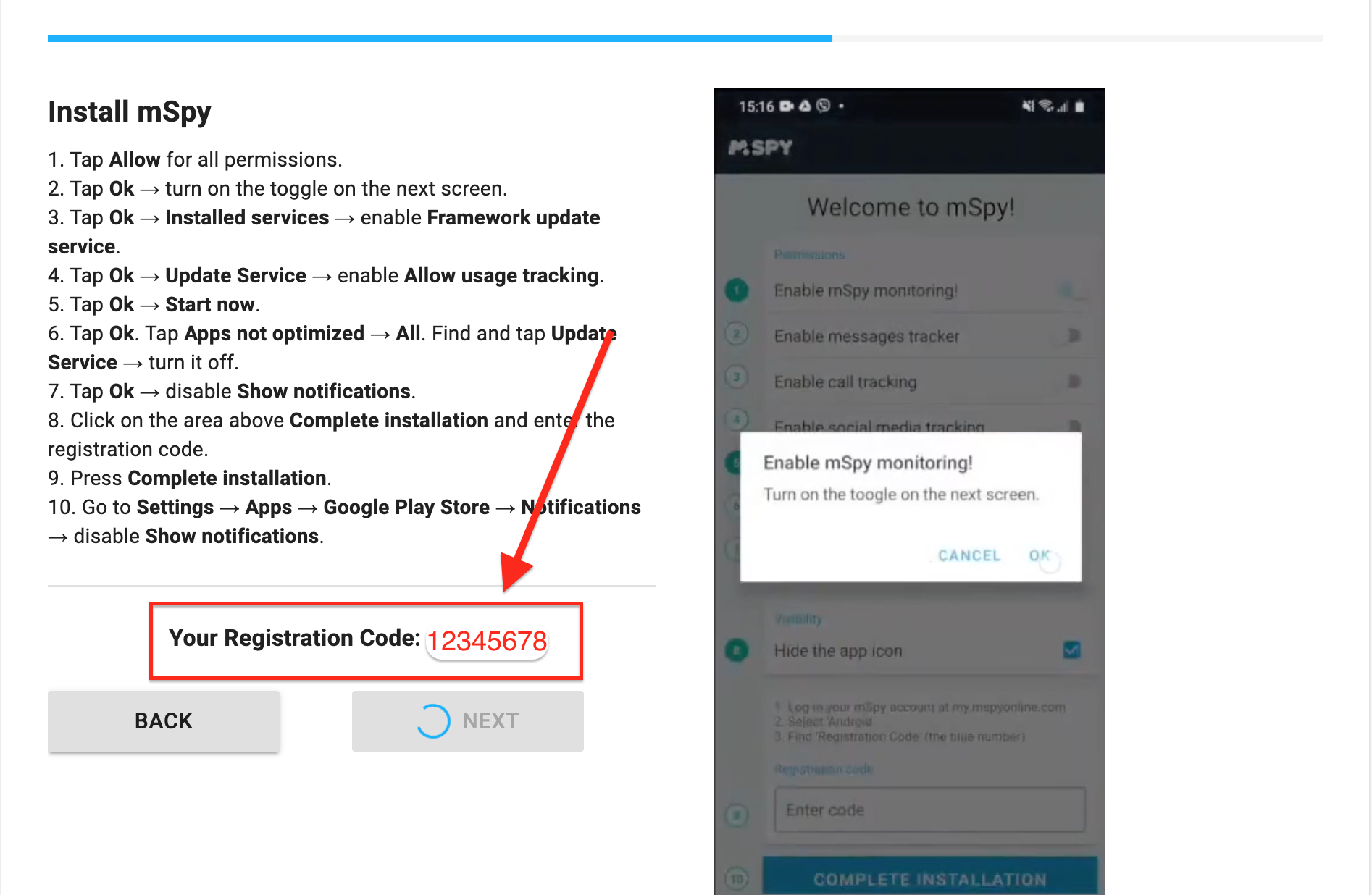 Note
If you are changing the monitored device, you need to unlink the device you monitored before from your account to get the new registration code. Please follow this guide first.