1. Click on the three dots in the upper right corner.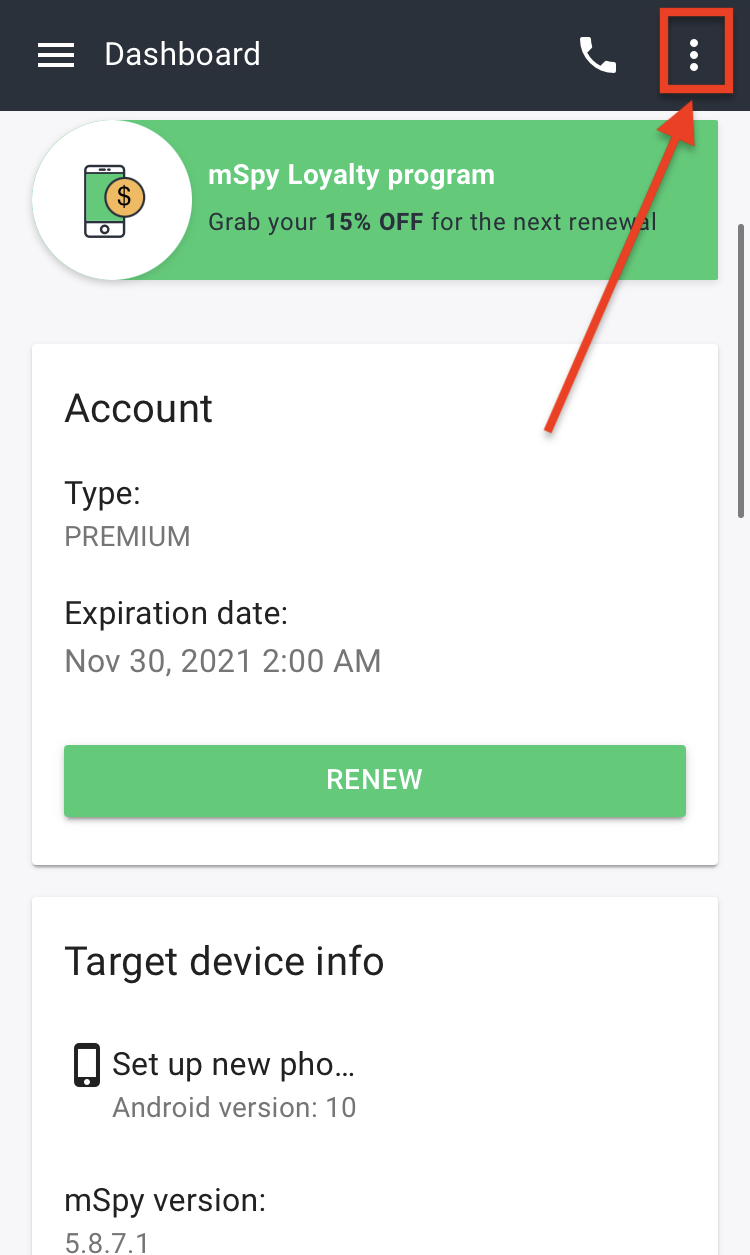 2. Tap "Device Management".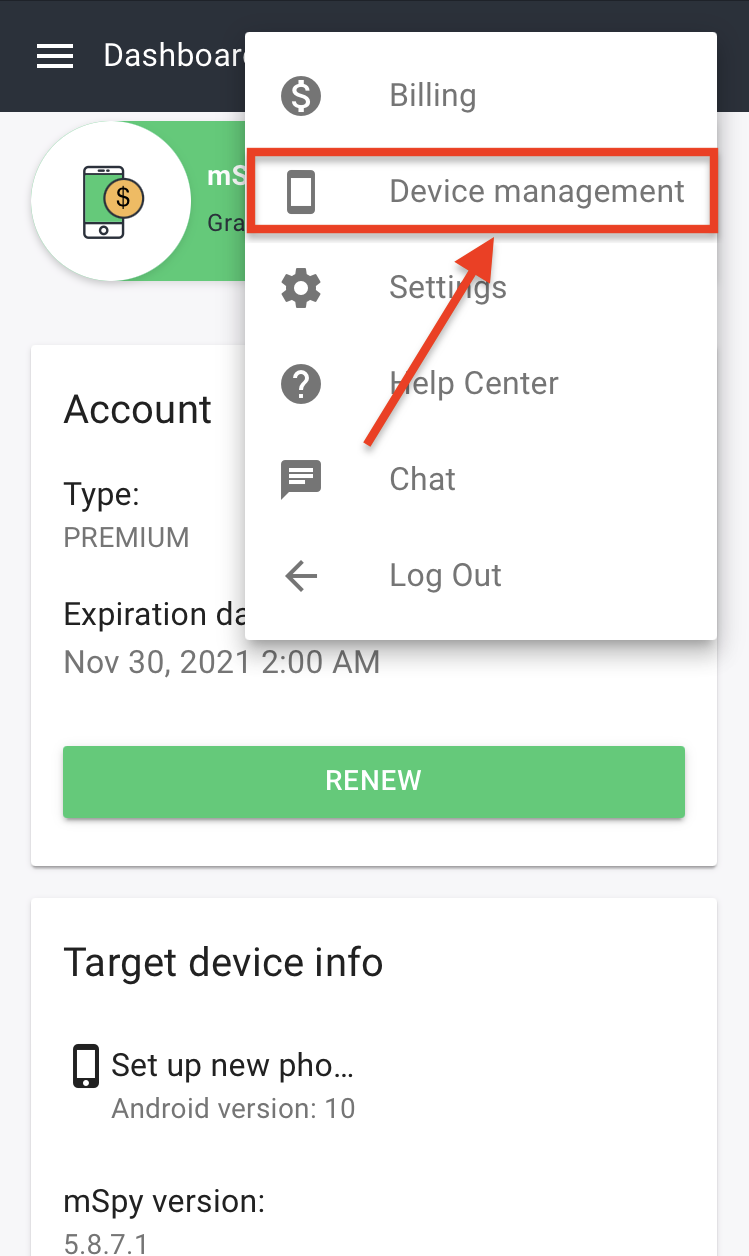 3. Click on "Export logs".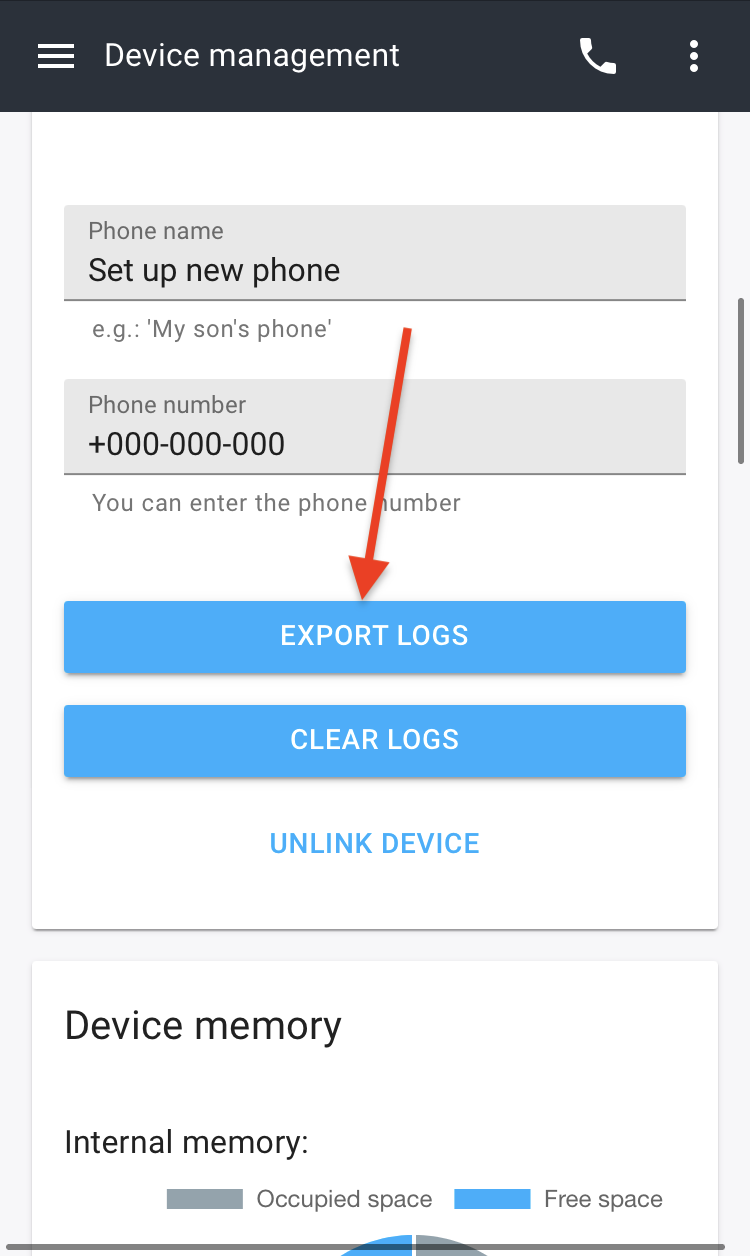 4. Select the type of information you want to export.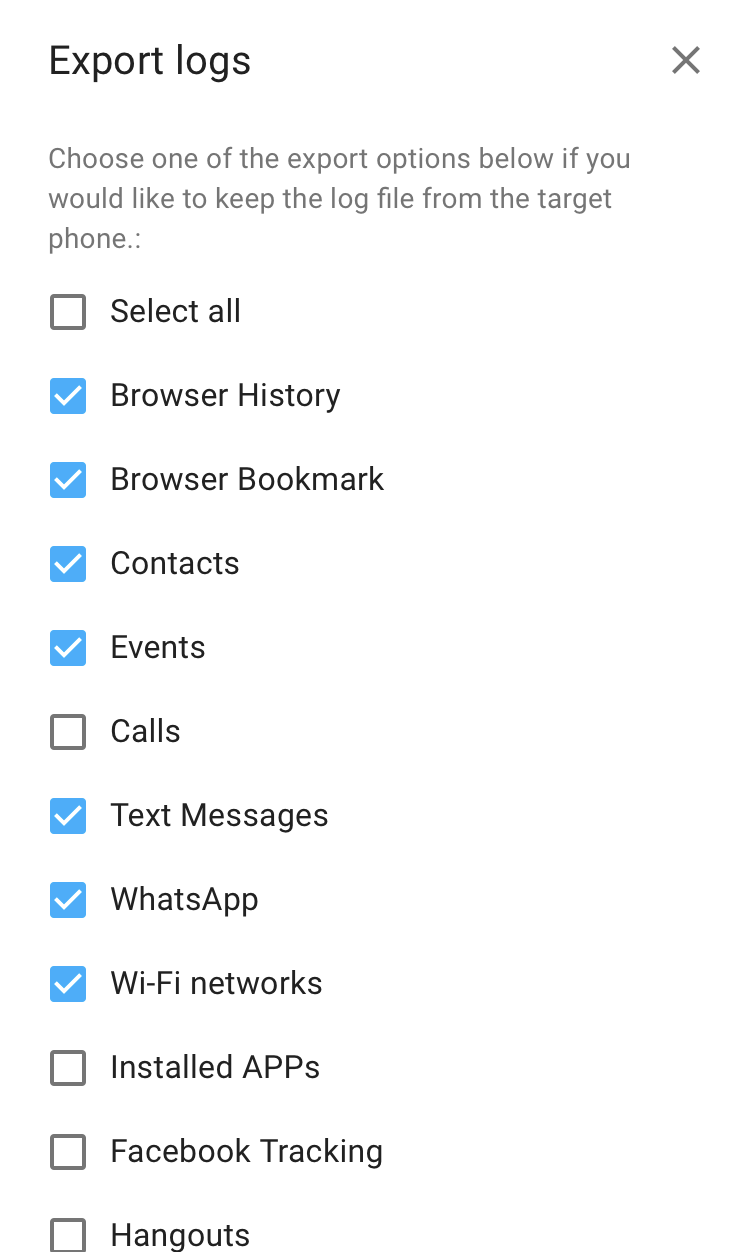 5. Scroll down. Enter the account password and press "Export logs".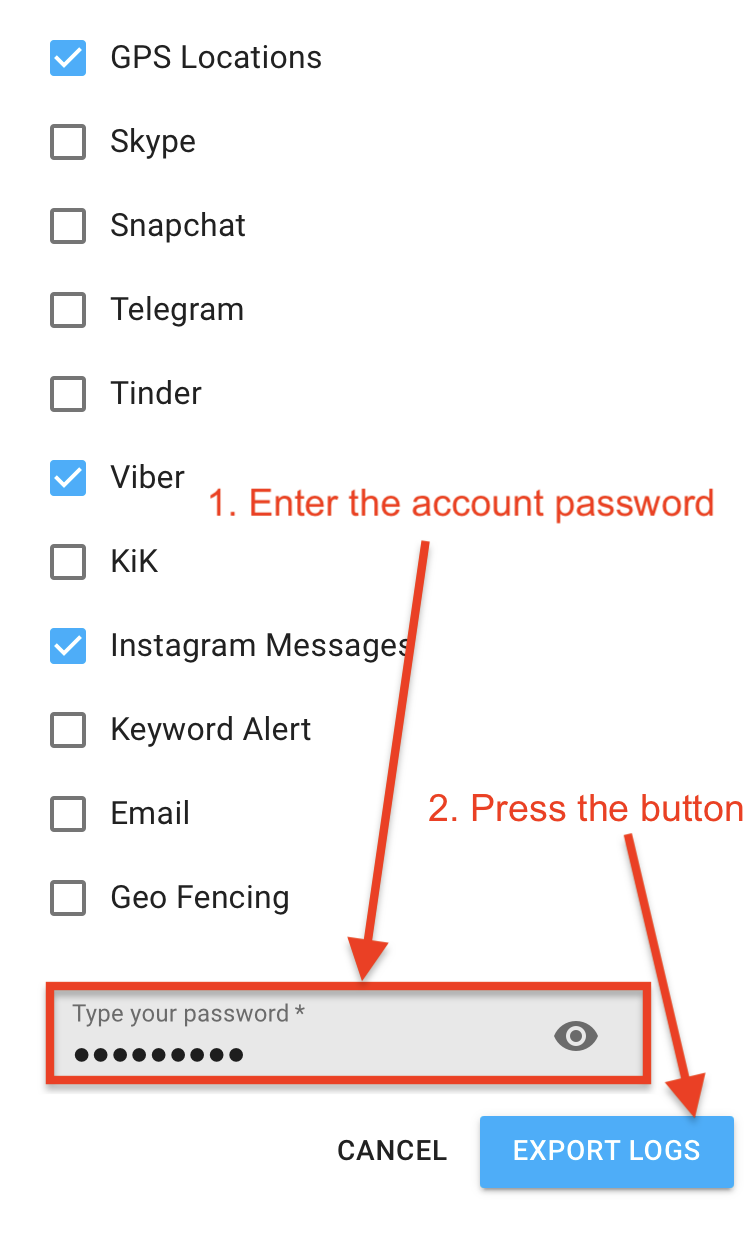 6. The link for downloading the exported file will be ready in 20-30 min. You will find it below the button "Export logs".