1. Click on the three dots in the upper right corner.
2. Tap "Device Management".
3. Click on "Clear Logs".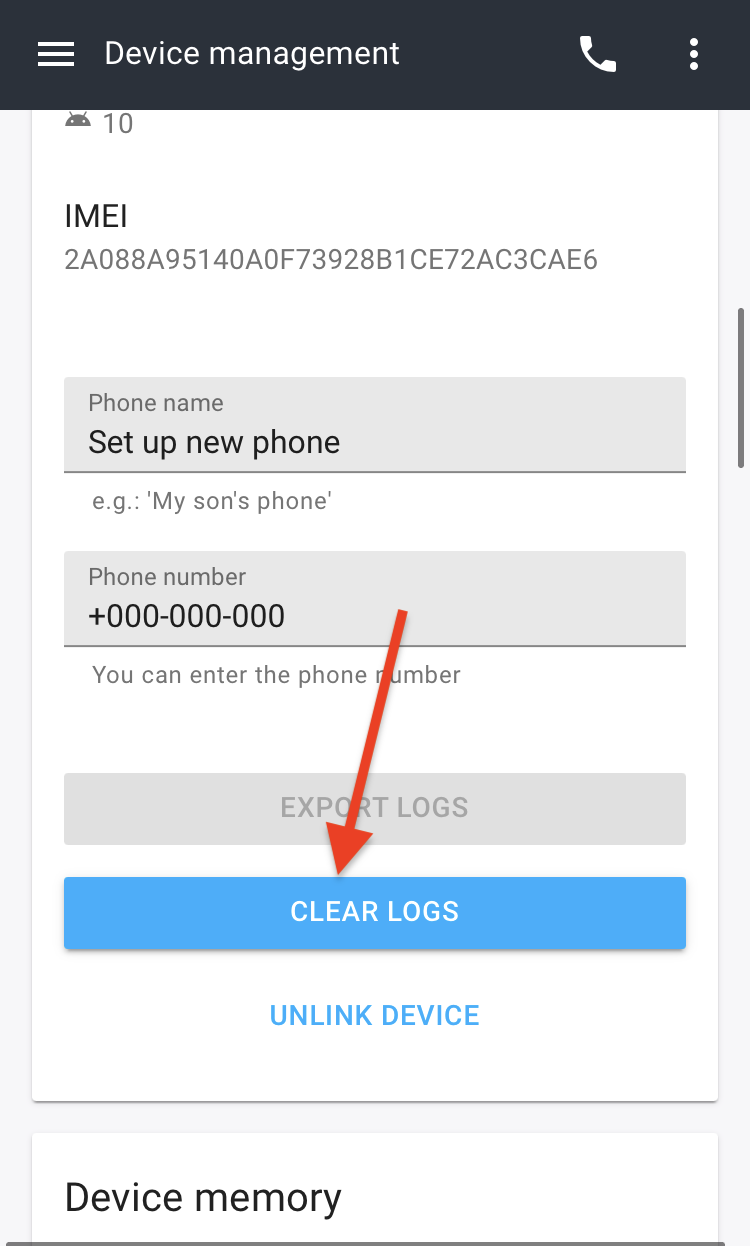 4. Select the time period and the type of logs you want to clear. Keep in mind that media files (photos, screenshots, videos) cannot be cleared.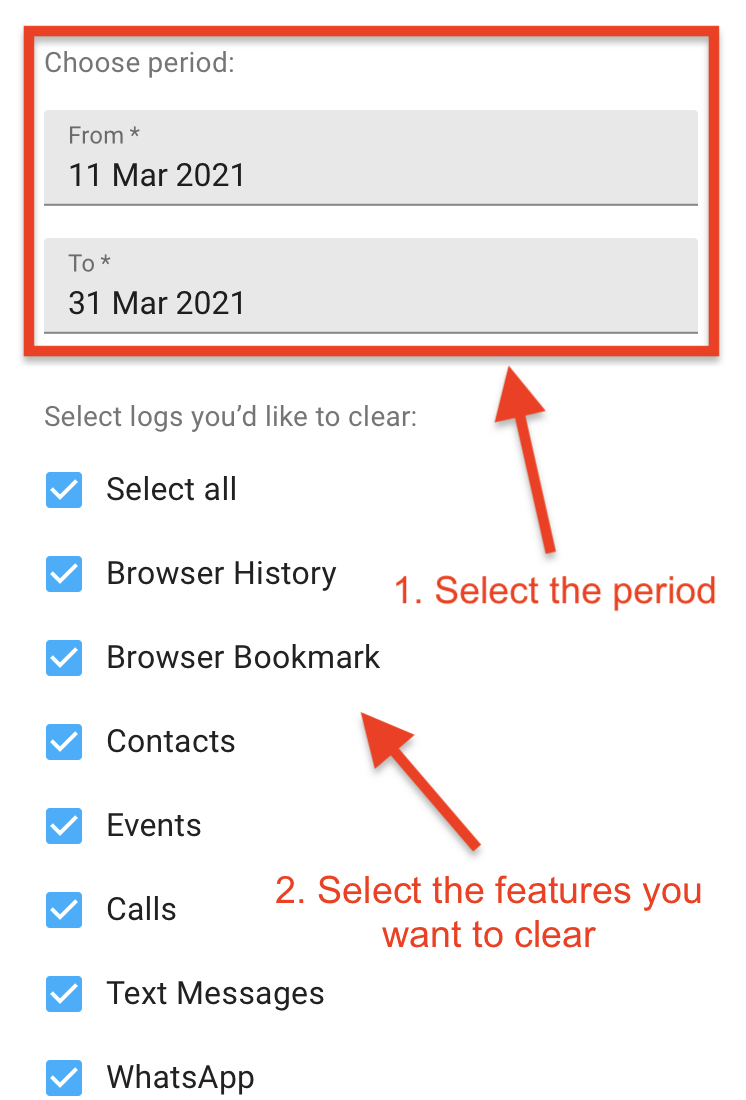 5. Scroll down, enter your account password and click on "Clear Logs".