If you are not receiving any updates from your child's Android device for more than 24 hours, you will see the following message in the Dashboard section of your mSpy account.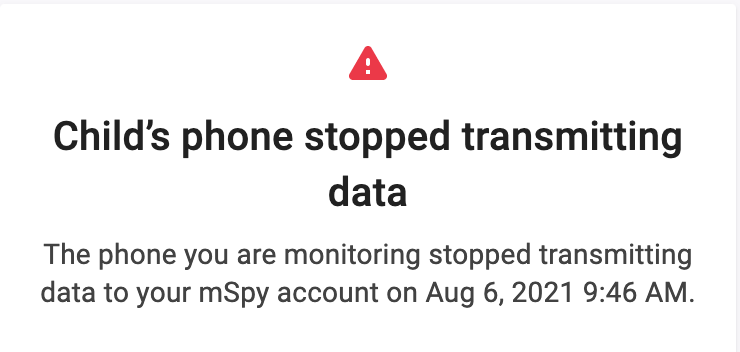 This can happen due to one of the following reasons:
The phone has not been connected to the internet for more than 24 hours

The phone was turned off for more than 24 hours

Your kid turned on the battery saving mode that stopped mSpy

Antivirus removed mSpy
How do I fix this?
Make sure the phone is switched on and connected to Wi-Fi or mobile data connection (LTE)

Restart the phone, wait for 30 mins, then refresh the page

If this alert is still here, it means you have to

re-install mSpy
In case you can't wait for 30 mins re-install mSpy right away.
If the antivirus is detecting mSpy follow this guide.